One Big Sustainable Island
Frequently Asked Questions
The Real Maine Experience
Starting in the Spring of 2021, 1BSI will be teaming up with Nurture through Nature (NTNRETREATS.COM) to offer guests a 10% discount when you book a minimum of 3 consecutive nights on both 1BSI and NTN, back to back. Find out more:
---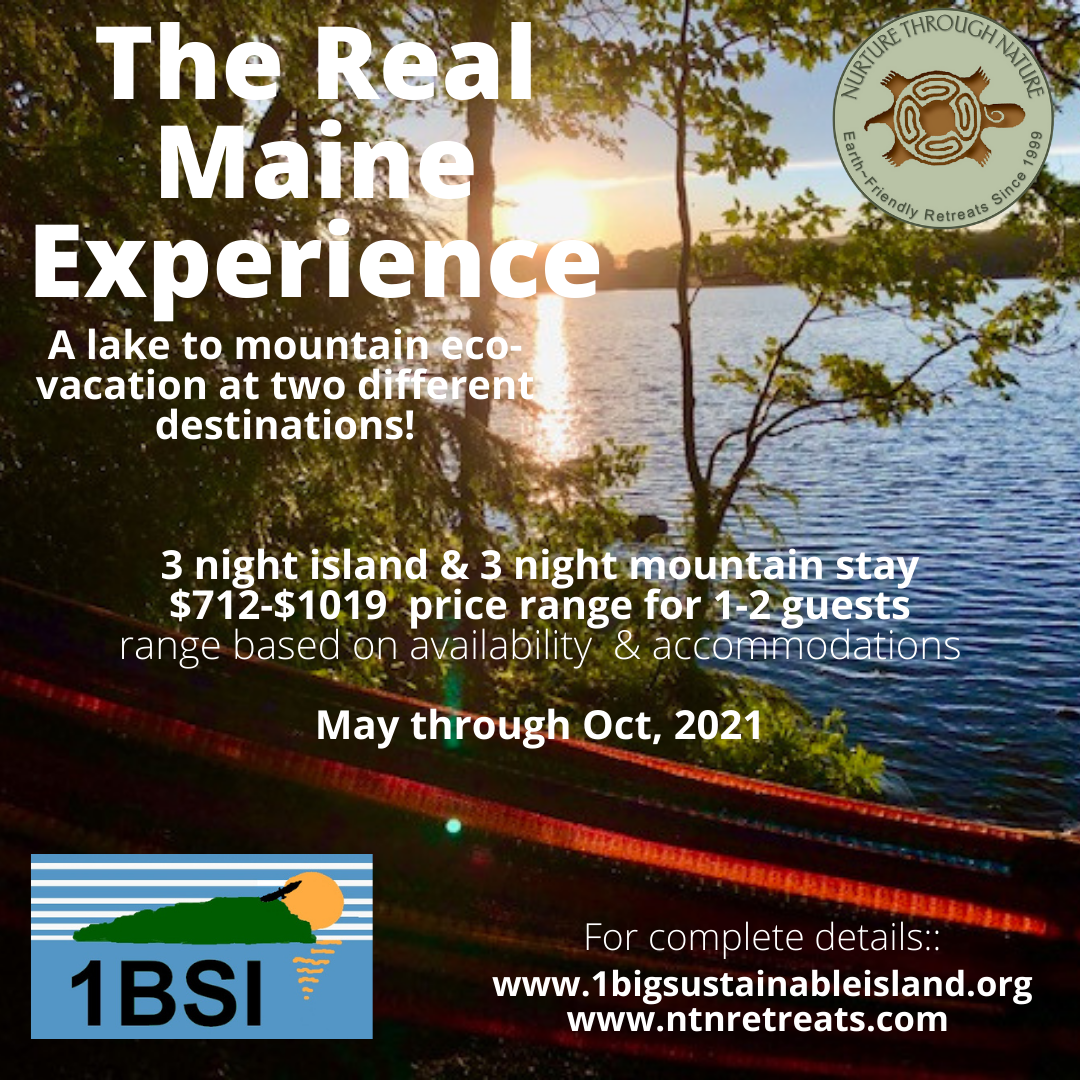 To reserve your Real Maine Experience:
1. Go to our Reservations menu above, choose your favorite site and request a minimum of 3 nights.
2. Use Promo Code: 1BSI/NTN when making payment to receive 10 % discount.
3. Go to ntnretreats.com, click on the Personal Retreats menu, choose your site and request a minimum of 3 nights.
4. In the box that reads: How did you hear about us? Type: 1BSI/NTN, then make your payment. Your 10% discount is in the works!
5. Wait for email confirmations of your bookings!
6. Get excited for an awesome REAL Maine Experience!
---
Last Minute Deals
We sometimes post special deals on specific unfilled nights to our Facebook Page or to our Airbnb site for openings typically within the upcoming week or two. Feel free to email us directly to request these special offers.
---